Modern Living Room Wallpaper Ideas for Stylish Homes
Bring your living room to life with exceptional wallpaper
Stylish Living Room Wallcovering
Trendy Wallpaper Ideas For Your Living Room
The way we decorate our living room affects our daily lives-it's the center of our home, after all!
You have the chance to create a space where you can be yourself, whether you're relaxing on the sofa or playing with your kids.
Belka offers over 60 colors to make your living room unique. How about a TV accent wall? Or a stunning marble effect to elevate your living room?
Our customers have also created stunning custom designs using only Belka, water and a trowel. What will your modern living room wallpaper look like?
with Belka
Discover Living Room Wallcovering That Suits Your Style

From elegant gray to classic white, from adventurous orange to serene blue, explore our modern living room wallcovering design ideas and get inspired!
The Easy Path To Modern Living Room Styles
With Belka, you can do more than transform your living room into a vitalizing oasis.
Our next-generation wall design offers surprising benefits that save you time, money and effort.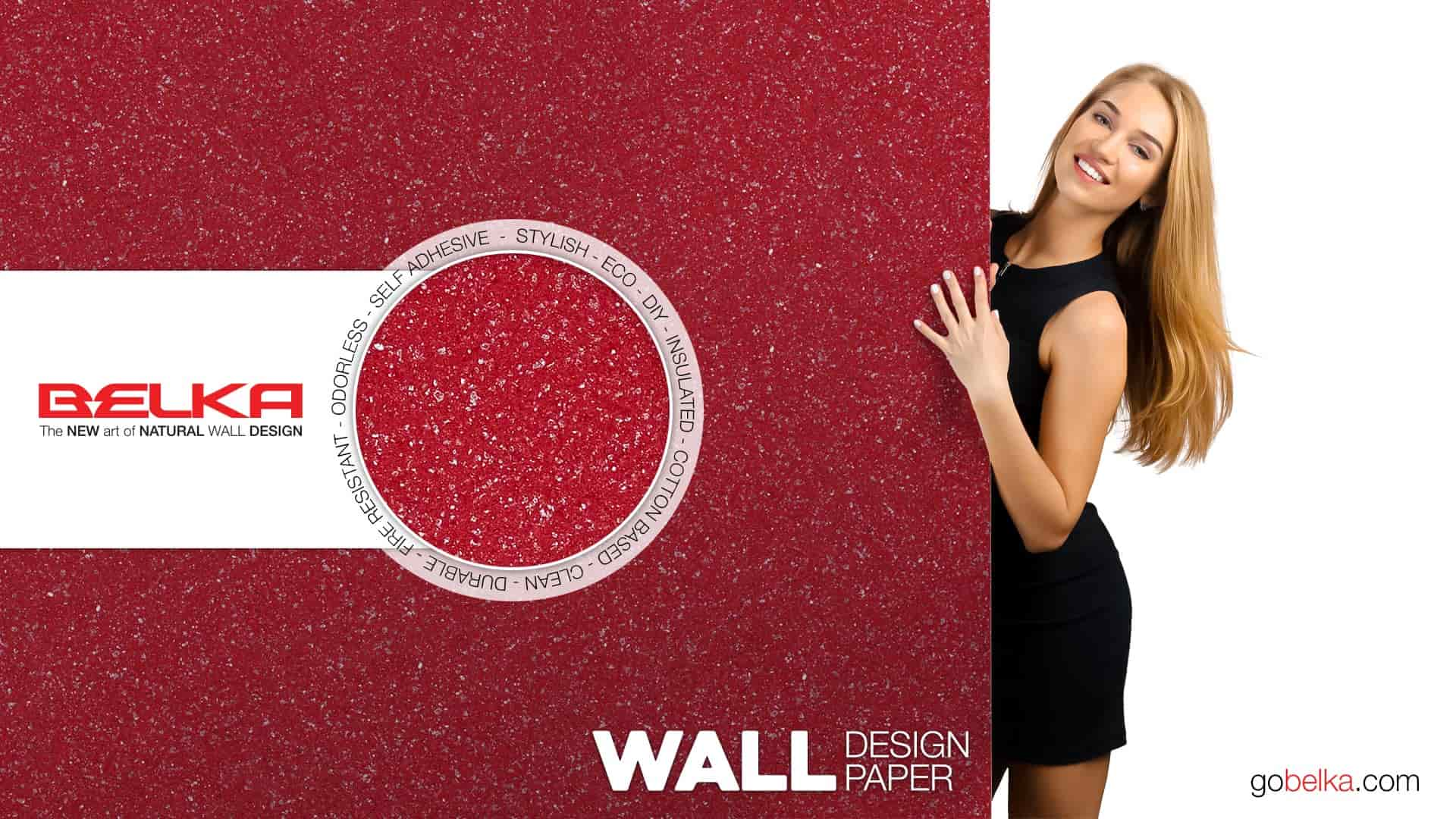 Save energy with thermal insulation wallpaper
Belka is more than just a modern living room wallpaper with a stunning variety of colors. One of Belka's most innovative features is that it insulates your walls from the inside out, reducing your energy bill and saving you money.
If you're looking for a way to make your living room more energy efficient, apply Belka to all walls and ceilings. This will increase the insulating effect of the Belka wallpaper… and look fantastic!
Modern living room wall decor idea – go green!
Green tones relax us both mentally and physically, making them a great choice for your living room wallcovering.
Channel the spirit of nature with Belka's 100% natural wallcoverings and create a space in your home where you feel free and at peace.
Create a stunning accent wall for your living room
Want to give your living room a unique touch? How about accenting the wall behind your TV? Creating an accent wall is easy with Belka. All you need is water and a trowel.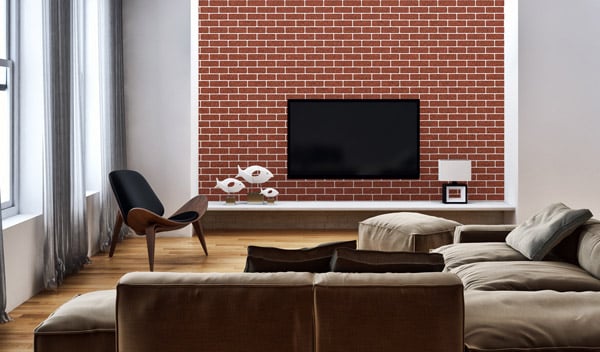 The color you choose for your accent wall depends on your style. For modern living room designs, we recommend a darker shade than the rest of the room. You can also mix Belka colors to create a stunning marble look that will delight you every time you see it.
Repairable wallcovering
Worried about cleaning stains off your living room wallpaper or repairing dents from everyday life?
No need to worry: You can easily clean red wine stains from Belka wallcoverings, remove children's paint from walls or repair dents.
Where you'd have to repaint an entire wall, you can simply remove the stain or blemish with Belka.
Where you'd have to remove and reapply wallpaper if you damaged the wall, you can easily repair Belka wallpaper.
Ecological living room design with Belka
Made from pure cotton and natural mineral stones, Belka is the most environmentally friendly wall covering you can choose to redesign your living room.
From production to luxurious finish, Belka reduces the carbon footprint of your DIY adventures and renovations:
100% natural and free from chemicals
Based on a pure cotton
No covers for furniture or yourself needed, which reduces waste
Vegan and cruelty-free
An easy alternative to wallcovering
In the 16th century, merchants used small sheets of paper to decorate the inside of their cabinets. Today, wall designing is a messy, difficult, and time-consuming way to freshen up your interior.
Good news for your patience and your walls: As a new technology wallcovering, Belka recognizes the problems of wallpaper and solves them for you. Belka adheres to any surface and requires no preparation. It's a clean wallcovering, and with more than 60 colors, you can find a combination that perfectly matches your style.
A better way to paint your walls
Humans love decorating walls so much that we've been painting the interiors of our homes since the 12th century. Paint also means we're ruining clothes, furniture and our health with paint splashes and harmful toxins.
Belka is a natural, DIY wallcovering that is faster to use and safer than paint. It provides powerful insulation without the use of chemicals. Good for you, your wallet and the environment – welcome to the next generation of wallpaper.
Explore Belka Wallpaper For Any Room
If you love Belka as your living room wallcovering, you'll also enjoy this ecological wallpaper in the rest of your home.
Whether kitchen design inspiration or examples for safe nursery wallpaper, Belka has you covered!
Or are you looking for a durable wallpaper for your business? Belka will insulate your restaurant, hotel or office while providing a luxurious finish for years to come.