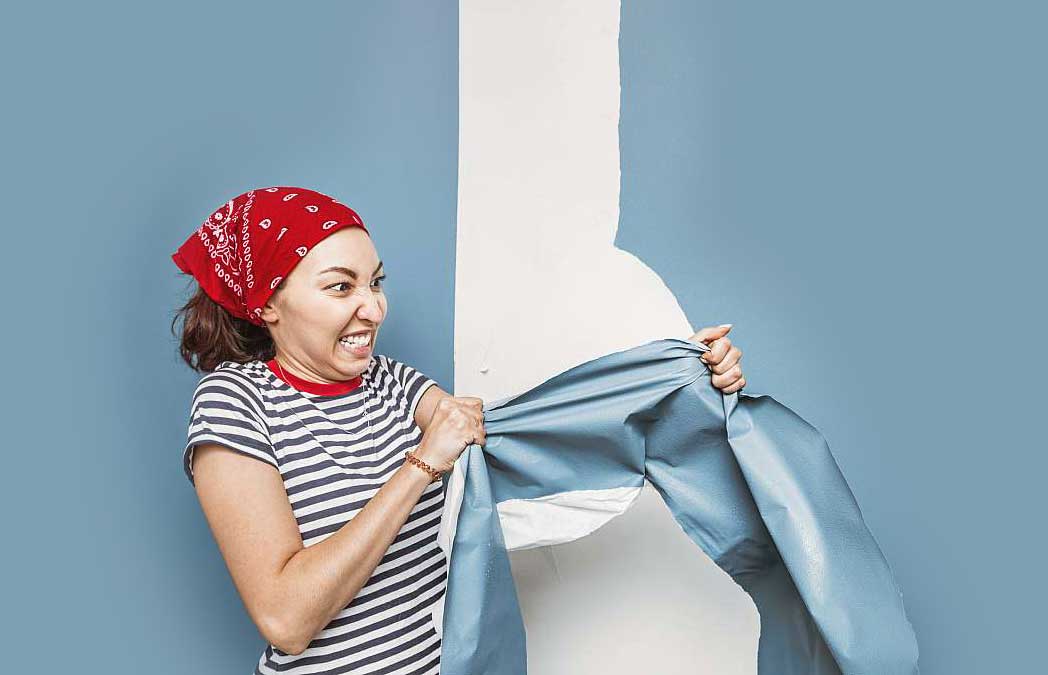 The Evolution Of Wallpaper​
Belka vs Wallpaper Comparison
The technology of wallpaper dates back to the 16th century when merchants decorated the insides of their cabinets by painstakingly applying sheets of paper.
Good news for your patience and your walls: You need neither skill nor adhesive for Belka. As a new technology wall design, Belka recognizes the problems that wallpaper brings and solves them for you.
Enjoy a new kind of interior design. Enjoy Belka!
Meet The Next-Generation Of Wall Covering
Why should you use Belka instead of traditional wallpaper? Here is a selection of Belka's advantages that will turn any renovation into a creative adventure.
| FEATURES | BELKA | WALLPAPER |
| --- | --- | --- |
| 100% Natural | √ | X |
| Easy To Apply | √ | X |
| Reparable | √ | X |
| Thermal Insulation | Up To 80% | X |
| Sound Insulation | Up To 60% | X |
| Moisture Resistance | 2 L / m² | X |
| Unique colors at affordable prices | √ | X |
| Energy Saving | %50 on average | X |
Curious about Belka wall design? Explore our comparison between Belka and wall paint.
Belka Odorless DIY Wall Design

Forget unpleasant smells that linger in the room for days: Belka wall design is odorless and made of 100% natural ingredients.

What's more, you can easily apply Belka yourself. No skill or professional help required compared to wallpaper.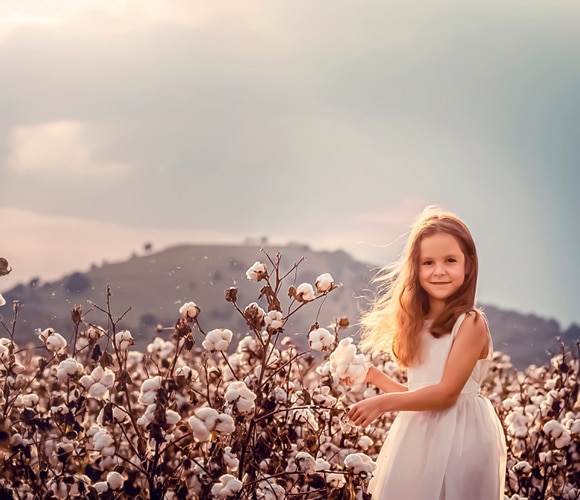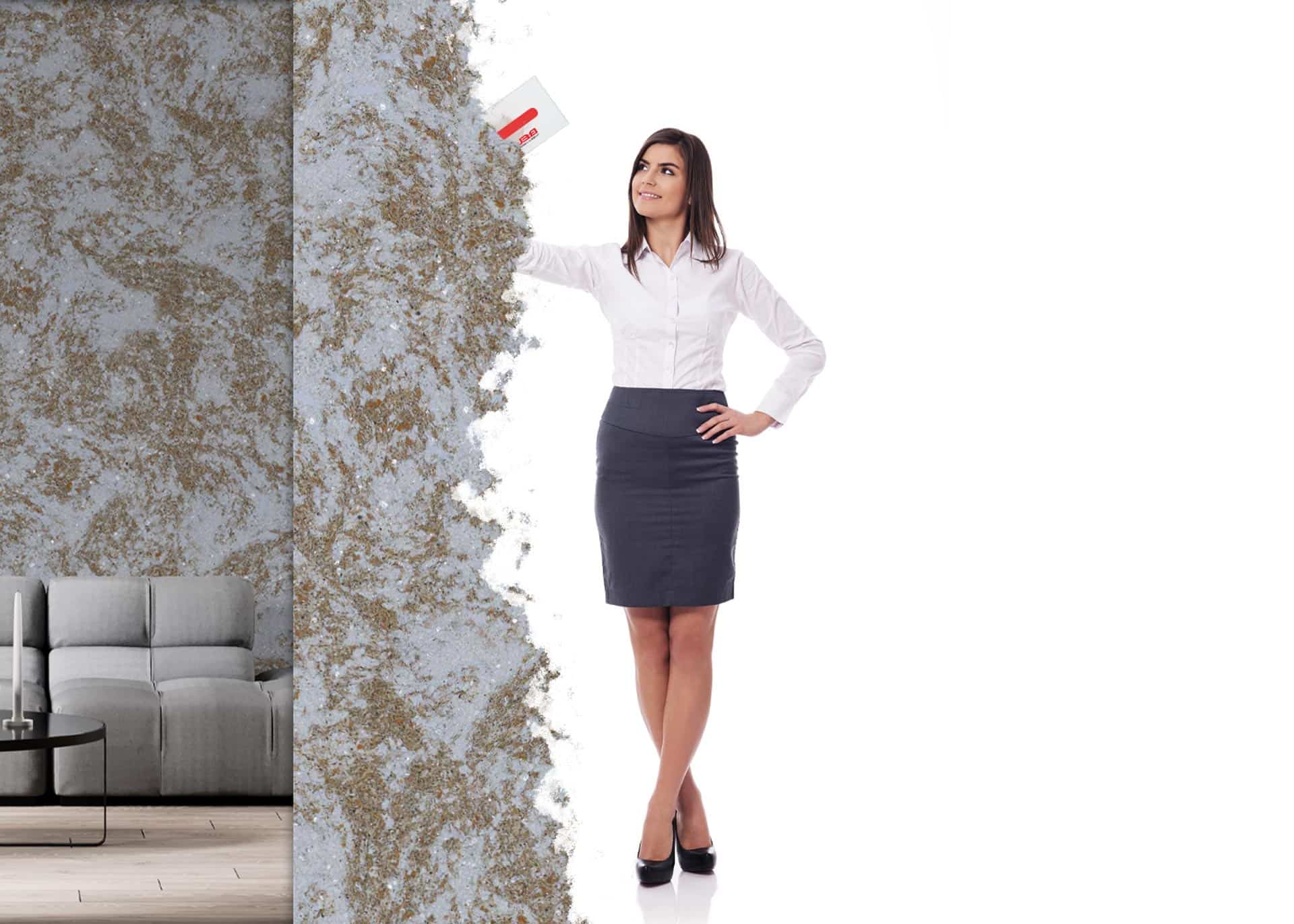 Belka Reparable Wall Covering
Removing a stain on wallpaper without damaging the design? Impossible. That's why we developed Belka to be easily repairable.

Simply wet the area and scrape off the blemish. If the dent is deeper, you can always patch it with new Belka dough.

Create Custom Designs With Belka
True, there are stunning wallpapers out there that will leave your guests gaping. But you'll hardly make them yourself, will you? With Belka, the way you design your walls and ceilings is completely in your hands.
By mixing Belka's 60 colors, create a one-of-a-kind marbled look or combine them to an individual design. For extra shine, add Belka mineral stones.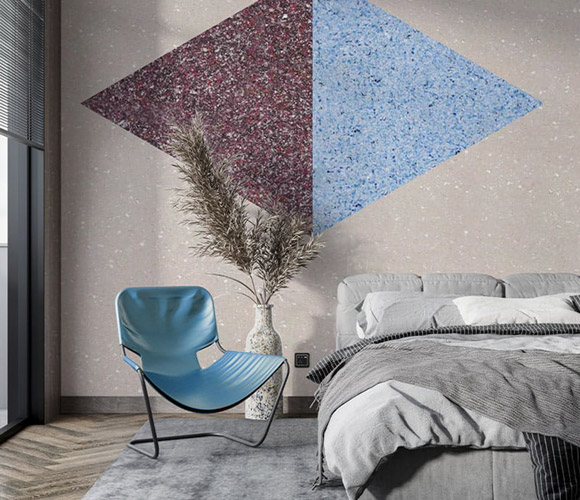 In-Depth Belka Wallpaper Comparison
Belka's benefits compared to old-fashioned methods like wallpaper go beyond its easy application, thermal insulation and durable structure.
As a new technology wall design, Belka is fundamentally different from wallpaper, which we show in our detailed comparison.
PREPARATION
BELKA
WALLPAPER
Preliminary
not necessary
Required
Covered Area
3.5 m² / 1 kg
5 m² / 1 roll
Required Materials
Water
plastic trowel
storage box

Scissors, utility knife, ladder, brush, adhesive, spatula, sandpaper, cloth, plumb bob, sponge, bucket and more

Sharp objects can be dangerous to children

Mandatory Outfit
not necessary
Apron or coverall, gloves, goggles, mask
Furniture Protection
not necessary
Covers recommended
Cleaning After Use
not necessary
Chemical cleaners needed to remove adhesive, high difficulty level
APPLICATION
BELKA
WALLPAPER
Application Speed
4 hours / 50 m² room
1-3 days / 50 m² room
depending on necessary preparation
No Primer Needed
✓
X
Covers Cracks & Seamless
✓
X
Difficulty Of Use
Easy to apply, DIY
Difficult
professional help required
Thickness Of Application
1.5 - 2 mm
800 - 2000 grade
Drying Duration
7-48 hours depending on air circulation and thickness
about 10 hours
Odor
Odorless application allows you to stay home during and after use
Odor pollution prevents you from staying near application area
Chemical
No chemicals
Adhesive and product may exude harmful chemicals
Easily Repairable
✓
X
Lifetime
5 years & more
5 years on average
Removable & Recyclable
✓
X
| | | |
| --- | --- | --- |
| SURFACES | BELKA | WALLPAPER |
| Wall | ✓ | ✓ |
| Glass | ✓ | X |
| Metal | ✓ | X |
| Wood | ✓ | X |
| Brick | ✓ | X |
| Plaster | ✓ | X |
| Marble | ✓ | X |
| Ceramic Wall Tile | ✓ | X |
| Mural Wallpaper | ✓ | X |
| | | |
| --- | --- | --- |
| INSULATION | BELKA | WALLPAPER |
| Thermal Insulation | Up to 80% | X |
| Sound Insulation | Up to 60% | X |
| Echo Blocking | ✓ | X |
| Moisture Resistance | 2 L / 1 m² | X |
| Energy Saving | 50% on average | X |
| | | |
| --- | --- | --- |
| DESIGN | BELKA | WALLPAPER |
| 3D Design | ✓ | X |
| Mineral Stones Application | ✓ | X |
| Custom Design | ✓ | X |
| | | |
| --- | --- | --- |
| FEATURES | BELKA | WALLPAPER |
| Ecological | ✓ | X |
| 100% Natural | ✓ | X |
| No Heavy Metals | ✓ | X |
| Vegan | ✓ | Depends |
| Fire Resistant or Fireproof | ✓ | X |
| No Poisonous Gas | ✓ | X |
| Odorless | ✓ | X |
| Healthy | ✓ | X |
| Antiallergic | ✓ | X |
| No Dust | ✓ | X |
| Insect Repellant (ph7) | ✓ | X |