Belka: Healthy, Insulating, Easy-to-Apply Wallpaper with Fantastic Aesthetics.
Belka wallpaper promotes well-being, comfort, inspiration, and positivity for ourselves and loved ones.
Our hassle-free wall design solutions can be easily applied to any surface with minimal fuss.
Belka Wallpaper – New Generation, Stylish, DIY

"Wallpaper Reimagined"  Natural | Pure Cotton | Ecological | Thermal Insulation | DIY
Belka is a new generation stylish wallpaper that will redefine your ideas about interior design. Belka is a unique and sustainable product manufactured with advanced technology and high-quality standards.
It is an ultimate wall covering with a natural, chemicals free, pure cotton based, and eco-friendly structure.
Belka is a highly innovative product that provides excellent thermal insulation benefits, making it suitable for use in both residential and commercial spaces. It comes in a range of unique colors that enhances your living spaces.
DIY wallpaper Belka can be easily applied to walls and ceilings for a luxurious finish. 
Experience the high quality and dazzling beauty of Belka now!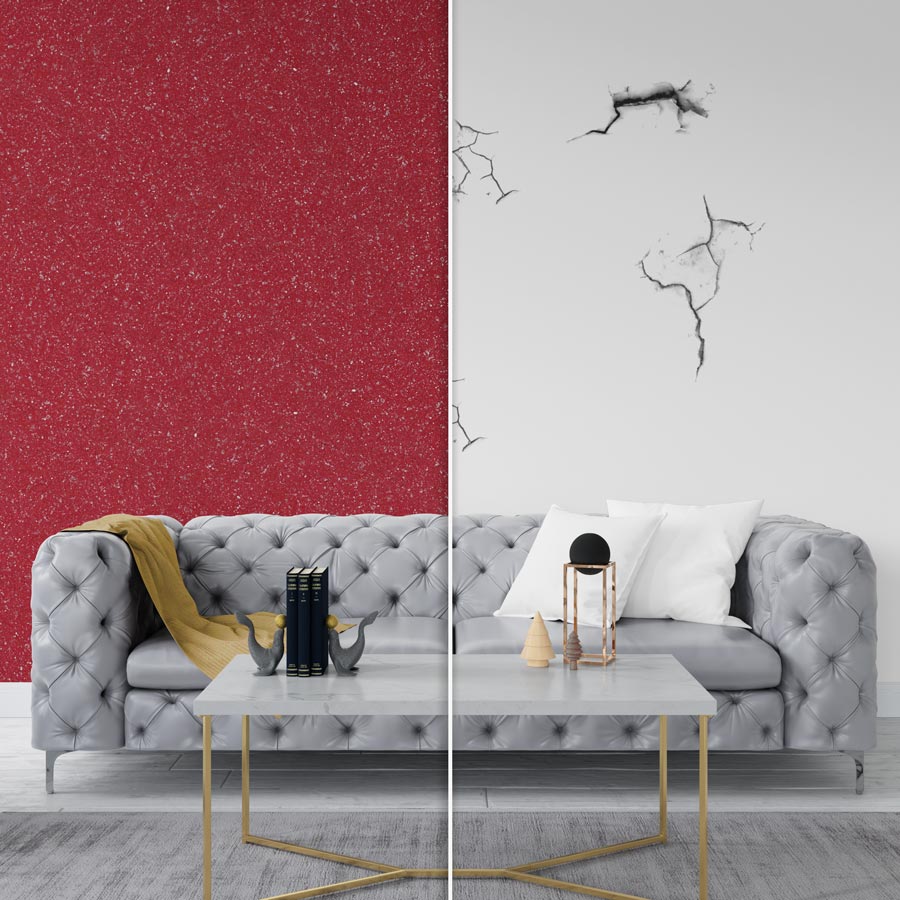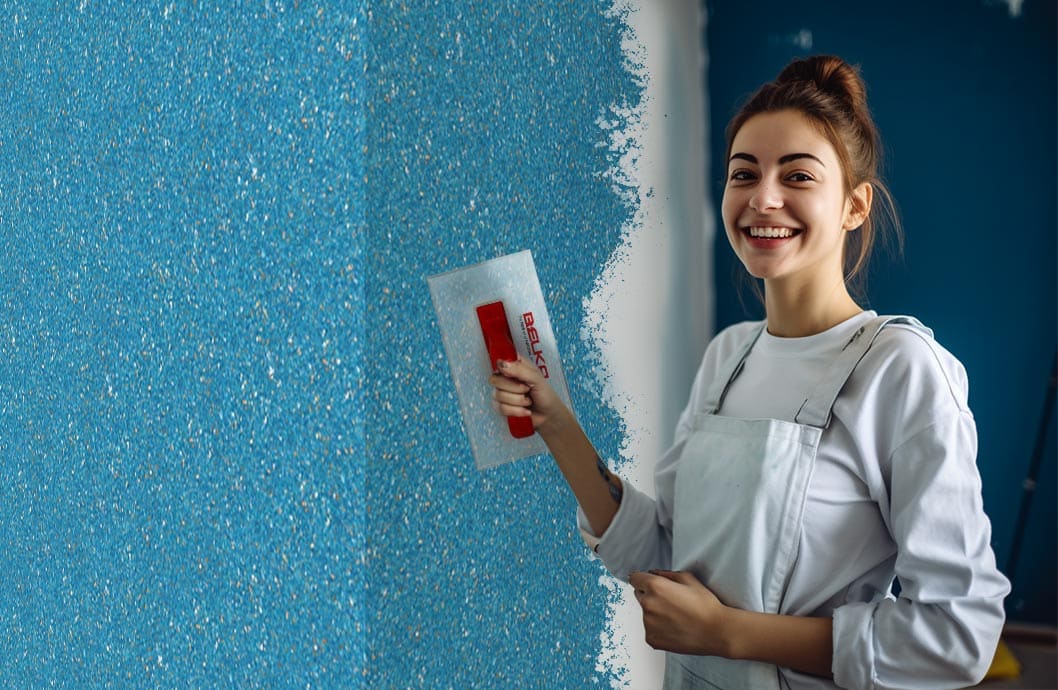 Your DIY Solution For Creative Interior Design
Self-adhesive wallpaper
Ready to enjoy remodeling? Truly anyone can use Belka wall design. It adheres to any surface without primer, covers cracks and is easy to use.

Even better: The clean and neat nature of Belka means you don't need to cover your furniture or yourself. Try it yourself and enjoy the Belka experience!

Welcome to the Belka Wallpaper Online Store
Our online store is your one-stop destination for the latest in innovative home decor solutions.
Discover our range of cutting-edge Belka wallpapers that combine new tech with insulating properties, providing both style and functionality to your living space.
With our easy-to-use DIY application, you can transform your walls into stunning works of art. Explore our collection and unleash your creativity with Belka. Shop now and give your home the upgrade it deserves.
Safe for the whole family
It's really that simple: add water, mix and let's go!
Grab the trowel and turn your apartment into a home where you can feel sheltered and secure.
Belka is so safe that even your kids can help. And they'll want to as soon as they see how fun and easy Belka is to apply.
Ideal wall design while renting
Are you renting? With Belka, you can add a great atmosphere to your home without risking your deposit.
Removing it is just as easy as applying it: Simply spray with water, wait and take off.
On any surface
Don't feel like removing old-fashioned tiles? No problem with Belka!
Our wall design adheres to any surface, such as conventional wallpaper, tiles, concrete, stone, brick, plaster, metal, untreated wood and even glass.
Discover a new generation of wall finish with Belka.
A Facelift For Any Room
What color goes with the living room? How can I add color to my kitchen? How can I make a small room look bigger?
Discover our examples and let them inspire you for your own projects.
Energy-efficient office design
A new coat of paint for your company? Belka transforms ordinary offices into energy-saving workspaces with a unique look.
Luxury Feeling For Your Home
Finally experience the "at home" feeling: Belka wall design gives your walls that special something, no primer necessary.
How about a playful and vibrant living room? Or an elegant and serene entryway? Choose from 60 unique shades and combine them to your heart's content.
Belka or conventional wallpaper? A comparison.
Belka effectively hides cracks while providing unique thermal insulation. Belka is also breathable, which makes it a mold stop wall finish. Does old-fashioned wallpaper offer such advantages? No, it does not!
Paint splatters on the beloved sofa even though you covered everything? Not with Belka.
Even better: Unlike outdated wall paint, you don't have to worry about harmful substances because Belka is 100% natural. Safe for you and your family, in every room.
Belka has red what a wall finish can do: Our cotton base combined with state-of-the-art technology provides up to 80% insulation. Good for you and the environment!
Pioneers In Wall Design
Since 1996, Belka has been pioneering the next generation of wall design, replacing traditional methods such as wallpaper and paint. As the innovators of this new technology, we are constantly striving to do better – for the planet and for our customers.
Safe wall design for you and your loved ones
A fireproof wallpaper that repels insects and is completely free of harmful chemicals? Welcome to the Belka experience.
Our cotton wallpaper goes beyond improving your interior: Parents trust our wall finish to create a safe and tranquil atmosphere in their nursery and child's room.
Eco-friendly wall finish
Cotton is one of the world's most versatile resources. Its cellulose structure makes our wall design incredibly durable even when recycled and the Belka minerals give our products even more superpowers – good for you, good for the planet!
Affordable luxury
Gone are the days when redecorating was expensive and challenging. With Belka you save time, money and the environment.
Give your rooms a luxurious finish at low cost. From elegant to playful, from calm to colorful, discover for yourself which Belka color fits your style best.
Welcome to the Belka Experience!
Say goodbye to messy paint, torn wallpapers, and plaster blobs with our stylish, clean, safe, easy-to-use ultimate wallcovering solution.
Our next-generation self-adhesive wallpaper offers a luxurious finish without a primer.
With 60 unique colors, you can unleash your creativity and mix and match to create unique wall and ceiling designs.
Upgrade your walls today and discover the Belka Experience!