What Is Belka Wallpaper?
Take your interior design to the next level with Belka
Belka is the new generation wallpaper, 100% natural and pure-cotton-based, that will redefine your ideas about interior design. Our innovative technology provides substantial benefits: The chemicals-free and antiallergic structure makes it safe even for your baby's room. Thermal insulation saves you energy and money. Unique colors help you to create your dream interior design. Plus, it is a DIY product, easy to apply to any surface with no mess.
Try Belka now and transform your walls!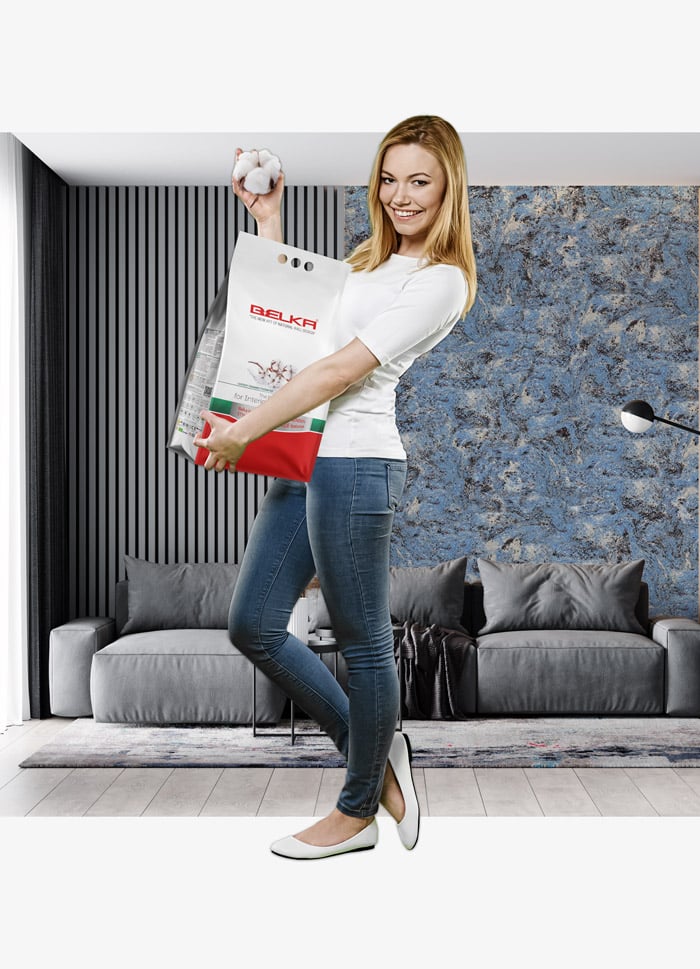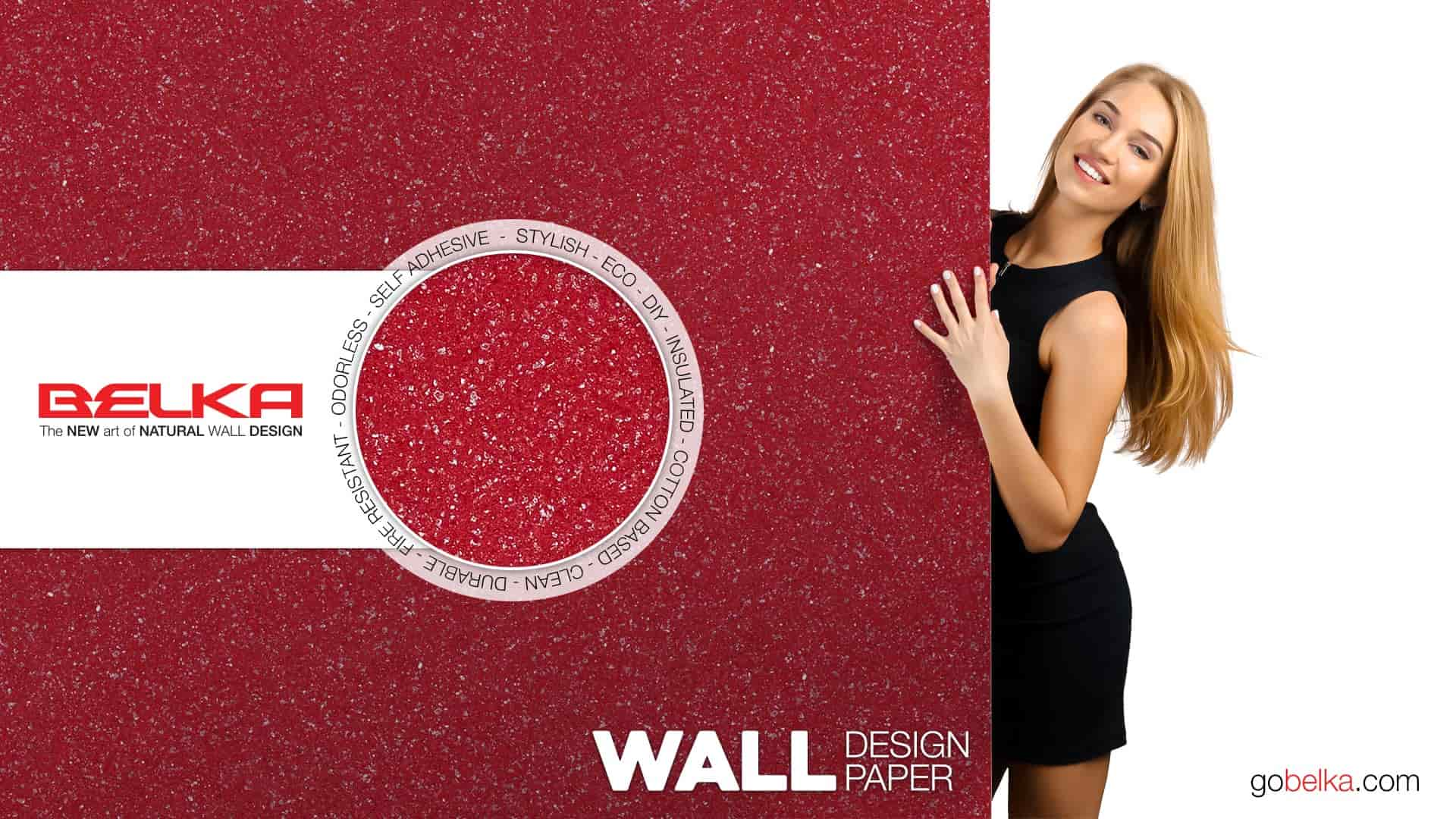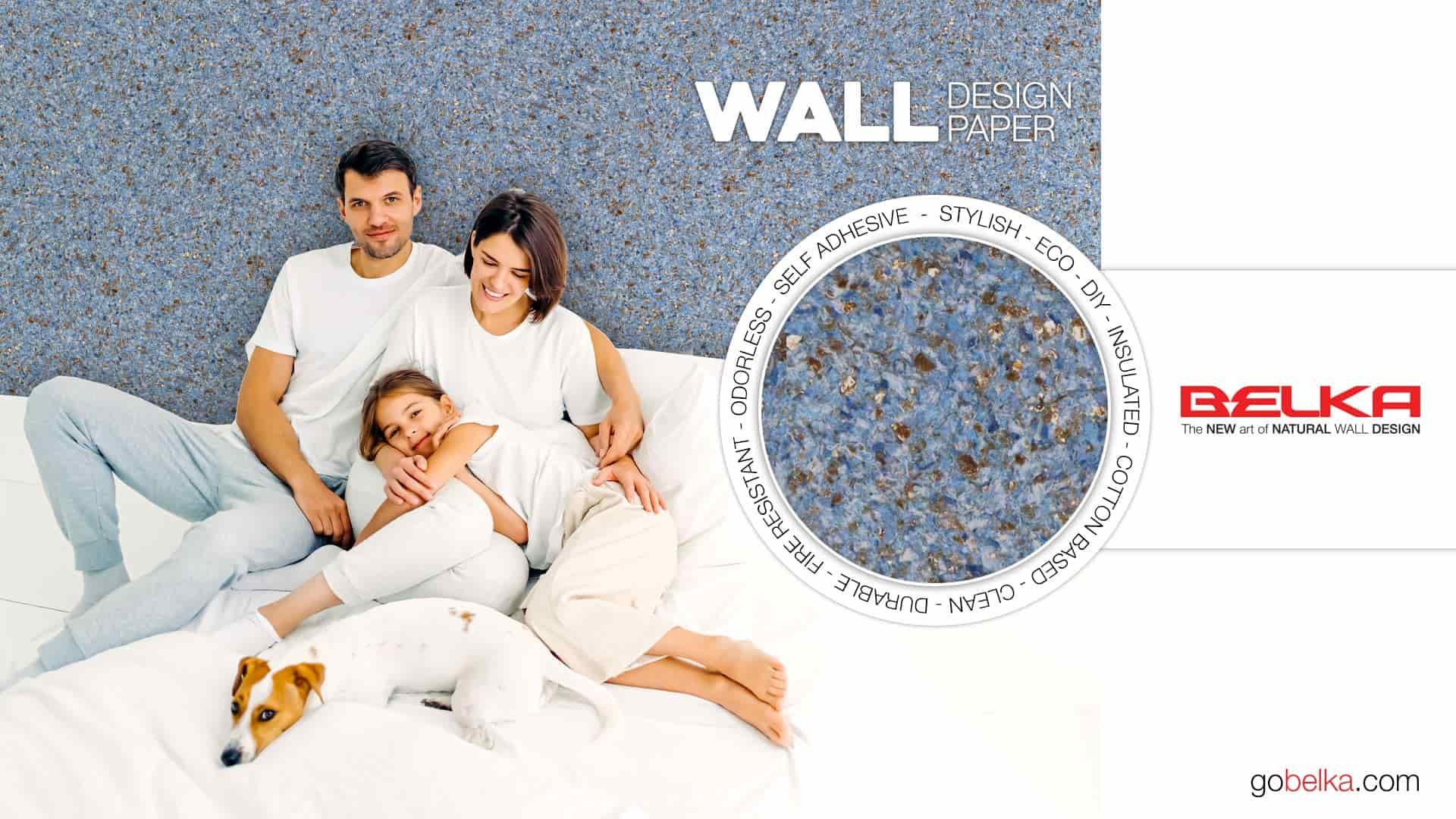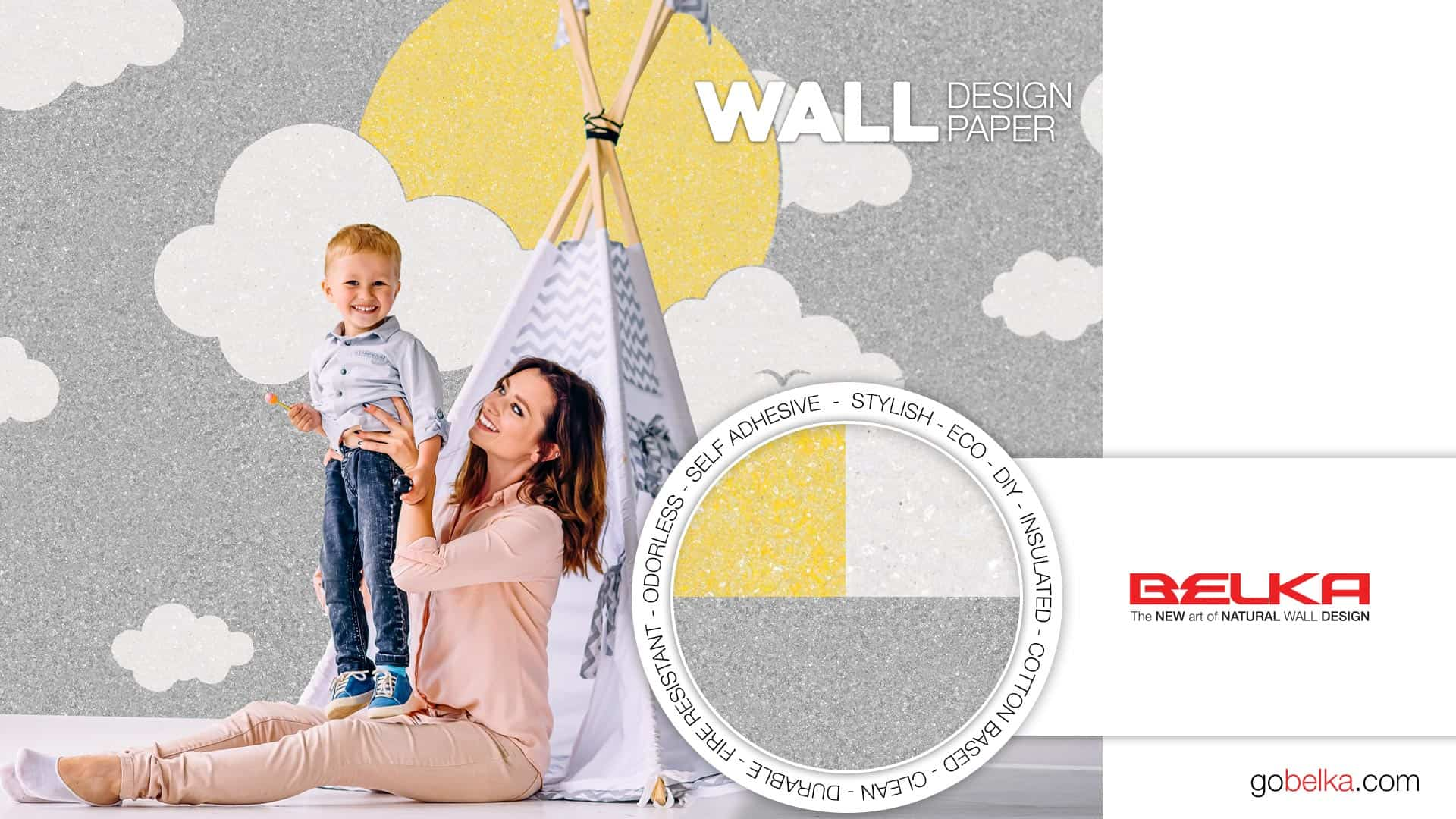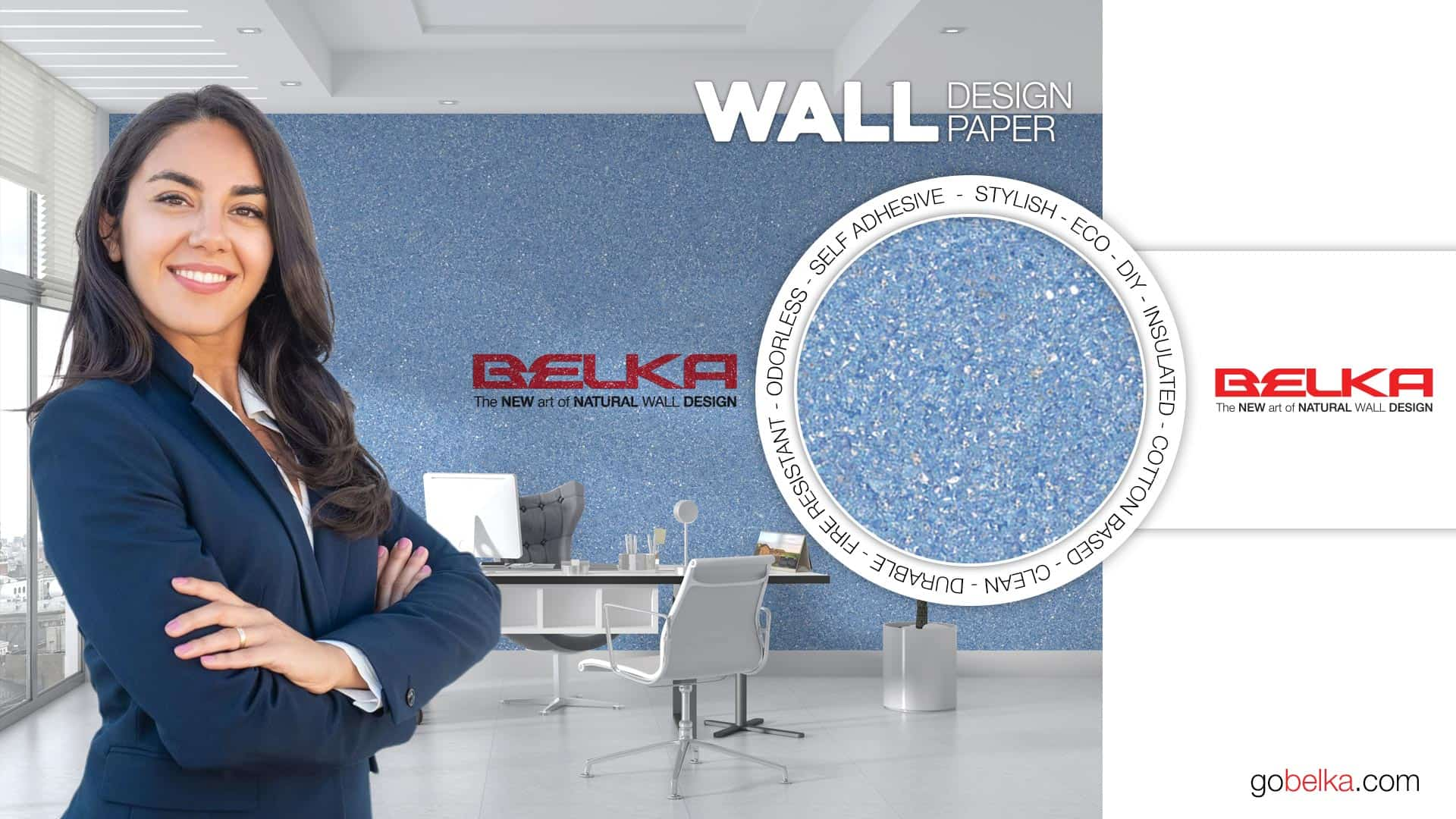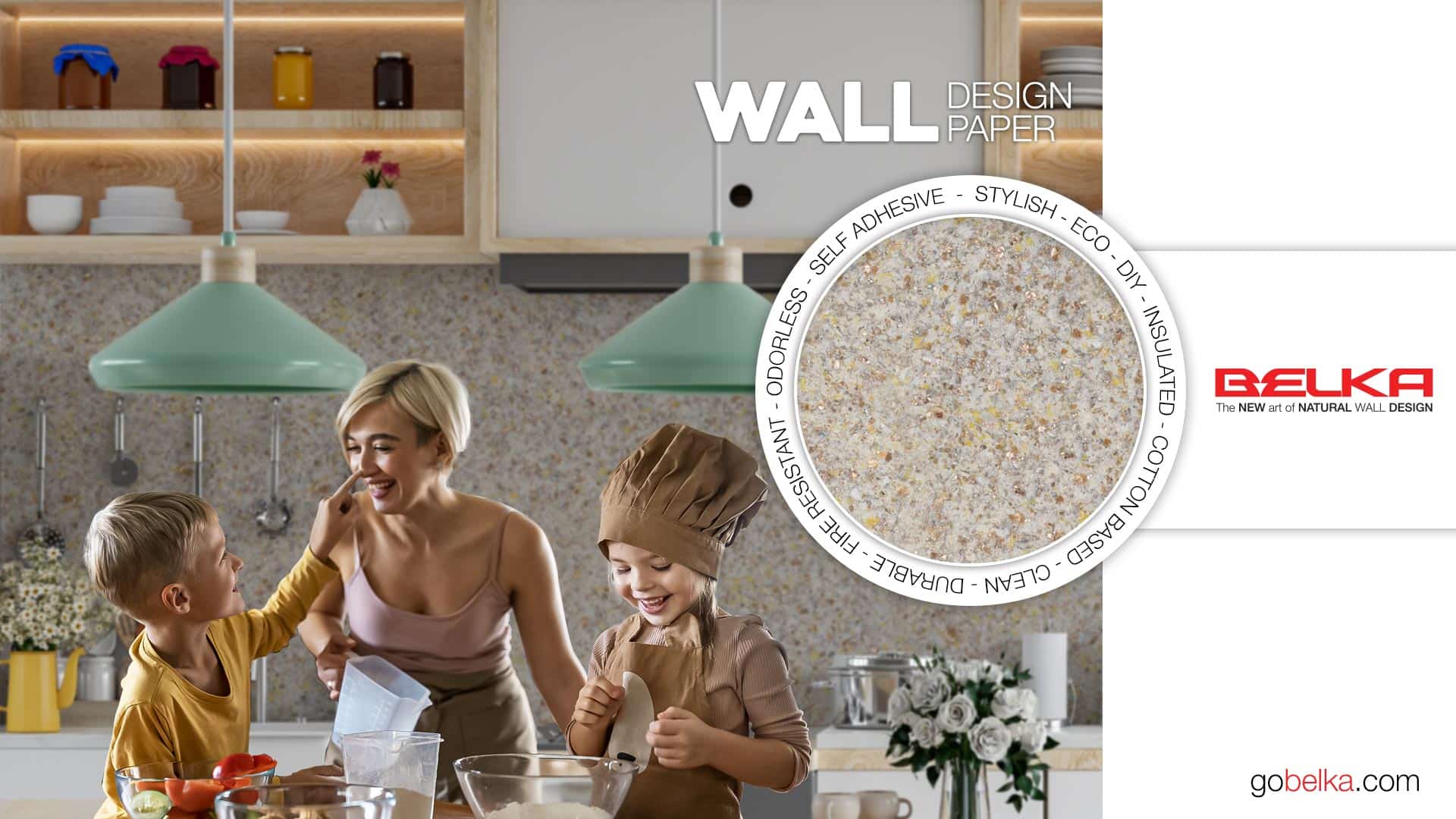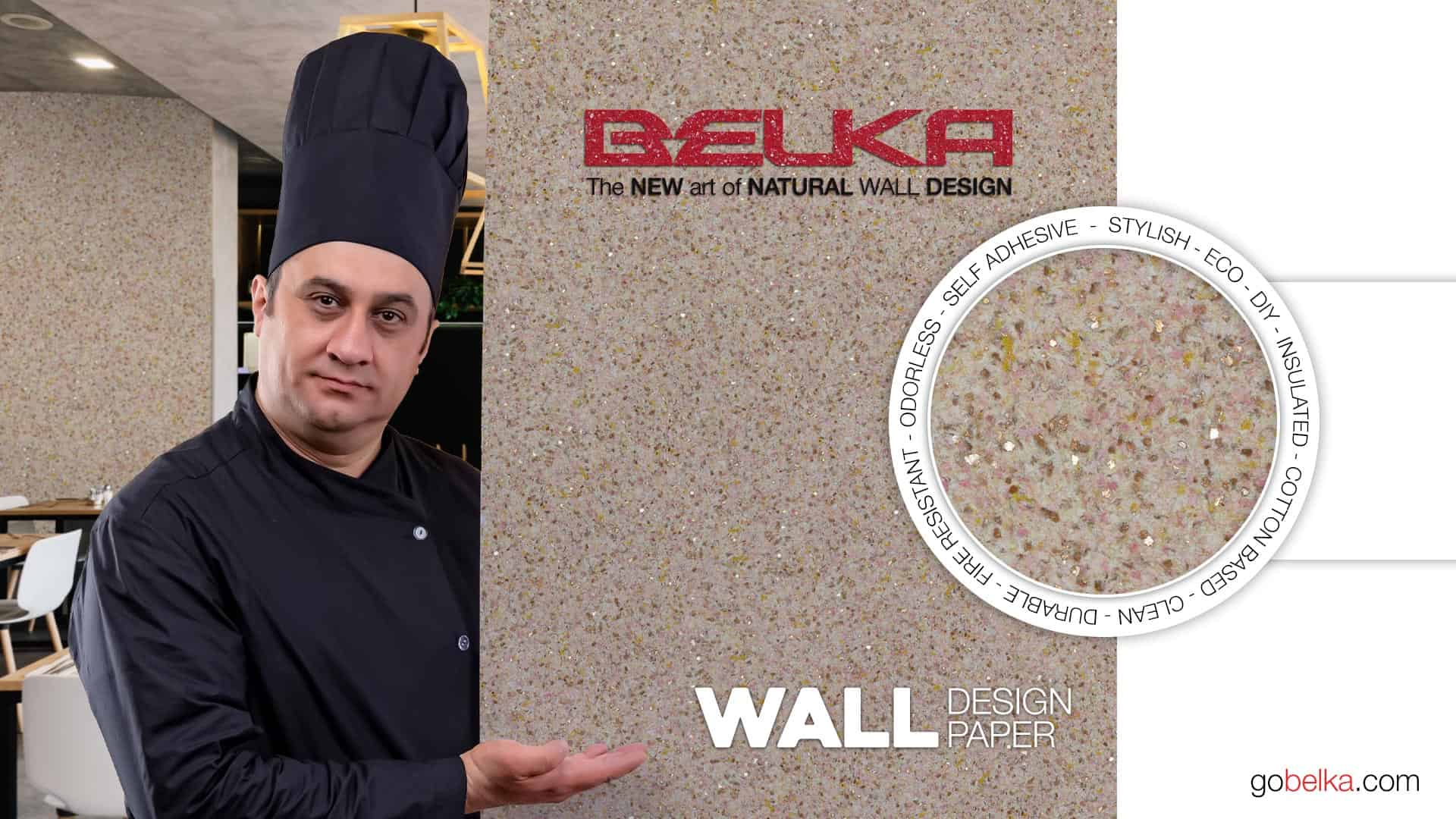 Transform Your Home with Belka's 100% Natural Wallcovering
Based on pure cotton and mineral stones, Belka is your 100% natural way to create the home of your dreams.
Forget paint splatters and messy wallpaper. Enjoy a new, easy and fun way to remodel your kitchen, upgrade your living room, soundproof your bedroom, insulate your office and brighten up your nursery. Oh, and did we mention that Belka is easily repairable?
Yes, these are all benefits that Belka brings to your home or business, along with a stunning variety of colors. Mix and match to create stunning DIY marble wall designs, choose your favorite for a TV accent wall and enjoy the odorless, easy application.
From modern kitchen ideas to minimalist office designs, from opulent living rooms to vintage bedrooms, Belka gives you the freedom to customize your space with ecological, new technology wall design. Curious? There's more…
Belka vs Other Interior Wall Coverings
What is Belka? Is it wallpaper? Is it paint or perhaps plaster? It's neither! Belka is a new way to transform your walls and ceilings with a finish that is both stylish and functional.
| FEATURES | BELKA | PAINT & WALLPAPER |
| --- | --- | --- |
| 100% Natural | √ | X |
| Easy To Apply | √ | X |
| Reparable | √ | X |
| Thermal Insulation | Up To 80% | X |
| Sound Insulation | Up To 60% | X |
| Moisture Resistance | 2 L / m² | X |
| Unique colors at affordable prices | √ | X |
| Energy Saving | %50 on average | X |
Do you want more detail? Explore how Belka compares to old fashioned wallpaper and paint:
Stylish Insulation by Belka
Form meets function: Explore our unique modern colors and insulate your walls from within.
DIY Wall Design in 3 Simple Steps
It's really that easy: All you need is Belka, water, and a trowel to transform your walls and ceilings with custom designs.
ADD WATER
Pour Belka into a storage container and add water.
KNEAD
Knead the mixture thoroughly until it forms a dough and let it rest for 35-50 minutes.
APPLY
Now the fun begins! Take your trowel and apply Belka directly onto any surface.