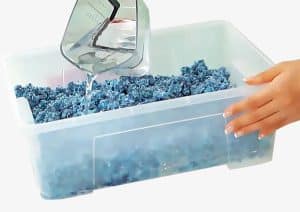 Step 1: Add water
Measure the area in square meters. 1 kg of Belka covers 3.5 m², add 3-4 L of lukewarm water per kg. Add Belka mineral stones for shine, but don't add excess water to prevent longer drying times and lower quality.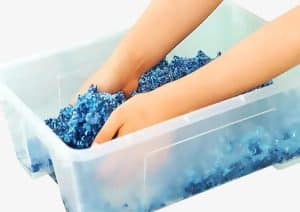 Step 2: Knead
Belka is safe and pleasant to mix with your hands. Rest the dough for 35-50 mins, kneading before and after. Proper water absorption is crucial for Belka's unique cellulose structure. A mixer can also be used.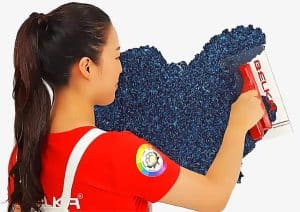 Step 3: Apply
Use a trowel to start at the corner and work your way out when applying Belka. Begin with corners first, and maintain a 5-degree angle. A thickness of 2 mm is recommended. Thicker layers enhance insulation.